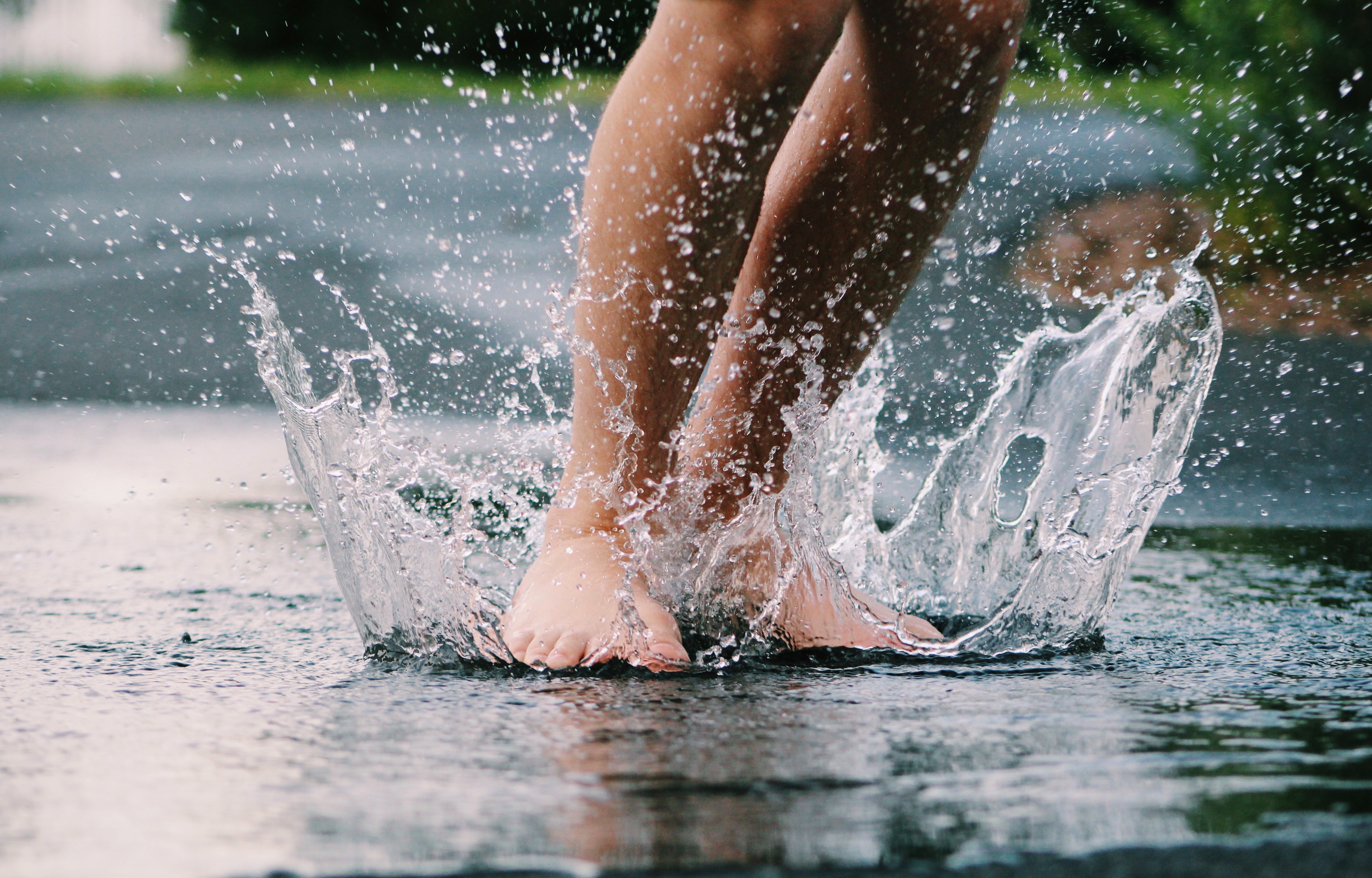 Let's dance in the rain!
"Life isn't about waiting for the storm to pass, it's about learning how to dance in the rain."  
A tough medical diagnosis, loss of a loved one, family relocation, a stressful boss at work, heart-breaking animal welfare and environmental issues may shake us to the very core, creating a sense of despair and impotence far greater than what we can cope with.
How do we navigate life's choppy waters? When we're toppled off balance and life as we know it drastically changes, what can we do to regain our power?
Accepting or changing
Acceptance to surrender and courage to create change does not always come easily.
However, there are some things that we can do to reconnect to hope and better days ahead.
Support group – when we cannot find the internal strength we need within, it's time to reach out for support. Medical resources, support groups, family, friends, spiritual groups all hold power, information and energy. When we can't see the woods for the trees, they bring in glimmers of hope.
Emotional regulation with Bach Flower Remedies – when emotions are at high so is our blood pressure and our stress hormones. Negative emotions cause further damage to our physical wellbeing. Reaching out to Mother Nature through Bach Flower Remedies can support us by regulating our emotional response to events we cannot change. Here are some examples:
Mimulus – tough situations often bring out fear in us. Fear of death, loss, and submissiveness make us vulnerable and a victim of events. Mimulus can help us access our inner courage, so we regain power and confidence to navigate what we need to accept or change.
Gorse – when events create a sense of hopelessness, and where we cannot see the light at the end of the tunnel, try golden yellow Gorse flowers. Gorse bushes are resilient and grow after adversity, which can help us rediscover hope within and find the 'sun and light' again.
Sweet Chestnut – when life events plunge us into the depths of despair, the climb out of the dark hole can seem impossible. This may feel like the "dark night of the soul" where Sweet Chestnut can help us find healing and peace of mind restoring our optimism and faith in the future.
Create change – You may have heard of wellness advocates Kris Carr, cancer survivor, and Ella Woodward, PoTS sufferer. Chronic illness prompted both women to overhaul their diets to help their healing journey. They then shared their learnings with the world, inspiring people and giving them hope. Courage, determination and a dream can help us create the necessary changes in our lives so we can find balance and be able to share with others too. This quote from John F. Kennedy summarizes it: "It only takes one person to make a difference, and everyone should try."
Your journey, your choice
 We may not have the power to change life events that come our way but we do have the power to manage our emotional response to the events and support ourselves.
Do we select anger, fear and despair, or will we opt for hope, courage and confidence? Changing our outlook in life requires self-awareness, release of self-limiting beliefs and old mental habits.
The path to emotional wisdom and emotional freedom is at our doorstep, so we create the peace and serenity we need or find the courage to make the necessary changes.
"While there's life, there's hope."
Marcus Tullius Cicero
Cristina Rodenbeck
Manipura Wellness Practice
Recipe of the Month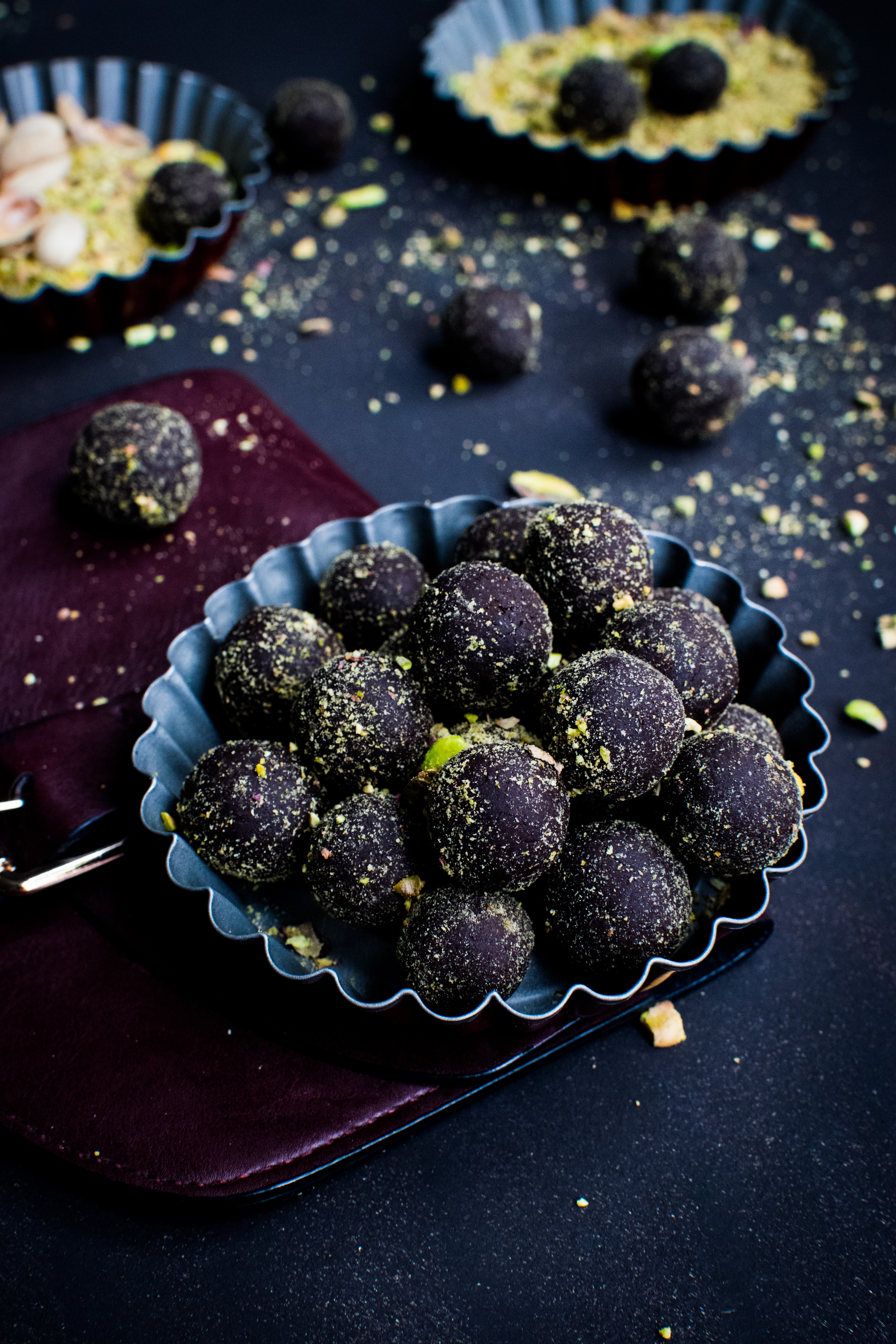 Emotionally stressful situations require energy, stamina and of course some good ol' pampering!
Here's one of our favourite raw balls recipes: Almond and Chia Seed Energy Bites  –  adapted from Deliciously Ella Recipe Book by Ella Woodward.
It's simple, fun to make, and oh-so-delicious. I dare you to stop at one!
ALMOND AND CHIA SEED ENERGY BITES (WITH A PISTACHIO TWIST)
Makes 20 balls
1 mug almonds (200g)
2 mugs Medjool dates soaked previously (400g)
4 tablespoons raw cacao powder
2 tablespoons almond butter
2 tablespoons coconut oil
2 tablespoons chia seeds
Start by putting the almonds in a food processor and whiz for about 30 seconds, until they're nicely crushed.
Then pit the dates and add them, plus all the other ingredients and 2 tablespoons water, to the processor and blend again until everything has mixed together perfectly and it's all nice and sticky.
Roll the mix into balls in crushed pistachio.
Place the balls in the freezer for an hour to set, then store in an airtight container in the fridge.
Top tip from Ella Woodward:
If you don't have any almonds, try swapping them for any other nuts. You can also add things like hemp protein or maca if you want to give more goodness to each bite.
Kirtan for All
Kirtan WhatsApp Group
We have been growing beautifully and organically and have created a WhatsApp group for our community. The objective of this group is to share Kirtan and related events, Spotify playlists, and our passion for healing. If you wish to join the group, please WhatsApp me on: 9126.3747 Want to know more about Kirtan? Visit www. manipurawellness.com/kirtan