Angst; open your eyes to anxiety in this not-to-be missed movie
Have you seen Angst? It's the kind of movie that has you hooked from the opening credits. Designed to raise awareness of anxiety, the documentary takes you on a real-life journey with kids, teens, educators and experts sharing the causes, effects and much-needed support for those battling with anxiety.
As a mother and a wellness coach, I am grateful to my daughter's school for carving out time and space for its community of parents to watch this eye-opening movie and learn how to identify and address anxiety in their little loved ones.
Based on my learnings from the movie, latest research and my experience as a wellness coach, I thought parents might find this quick overview useful.
Lesson One: Anxiety is a natural and normal emotion. We all have personal daily challenges to navigate. Anxiety is ok. But constant anxiety is not ok. It overwhelms us, debilitates us, and leads to high levels of stress and states of depression or paralysis. Chronic anxiety needs to be acknowledged, accepted and addressed.
Lesson Two: Anxiety can start as early as age 5-6. It is not limited to specific age, gender, or race groups. It can happen to anyone. Anxiety can stem from life experiences, environment and genetics. In fact, when asked who is anxious in their family, the children interviewed identified a parent. Let's not add to anxiety by beating ourselves up here. Instead, let's use how we feel about this learning to take action. By actively addressing their own anxiety, parents are taking strides to support themselves and their children at the same time.
Lesson Three: As soon as anxiety is identified in a young child, it needs to be addressed. With appropriate support, the child suffers less, establishes healthy coping mechanisms, and creates stronger bonds with the parents. If a child does not receive the right support, anxiety can spiral out of control and lead to debilitating behaviours, states of depression and exclusion. As a consequence, health and social issues may arise.
Lesson Four: Judgemental or flippant comments such as "It will pass", "Snap out of it", or "I was like that" do not help. Many of the children interviewed said they felt they were not heard or they were being criticized. Listening skills are crucial when children reach out. If they are not heard when they need us most, they shut down and shut us out. They may not try to communicate their overwhelming emotions again, which leaves them feeling alone in their suffering.  One child interviewed had to email her parent to share her anguish as she did not know how best to approach them for help.
Lesson Five: Behind anxiety, there is usually one core fear. Death. Height. Rejection. Animals. Public Speaking. Abandonment. Rejection. These are just a handful of the well-known fears children and young adults may experience. It's critical to find out the core fear and confront it rationally. In severe cases, therapies such as Cognitive Behavioural Therapy (CBT),  Thought Challenging and Exposure Therapy can be useful.
Lesson Six: Neuroplasticity shows the brain is constantly changing. New and healthy connections can be formed using the right tools and techniques. Practices such as mindfulness, meditation and movement can help to 'get out of your mind'.  The goal is to redirect the attention of the mind, so thoughts and emotions do not escalate and become overwhelming. The mind doesn't know the difference between what is real and what is imaginary, so without the right support, emotions can easily follow its usual path and escalate out of control.
'Get out of your mind' works for young children, teens, young adults, and adults too. It worked for Michael Phelps and it can work for you too!
In Angst, Michael candidly shares his own life struggles with anxiety and depression. He serves to remind us of the importance of addressing mental health responsibly. By acknowledging and accepting his mental health challenges, he used sport and movement to help overcome his personal challenges to become one of the most successful and most decorated Olympians of all time.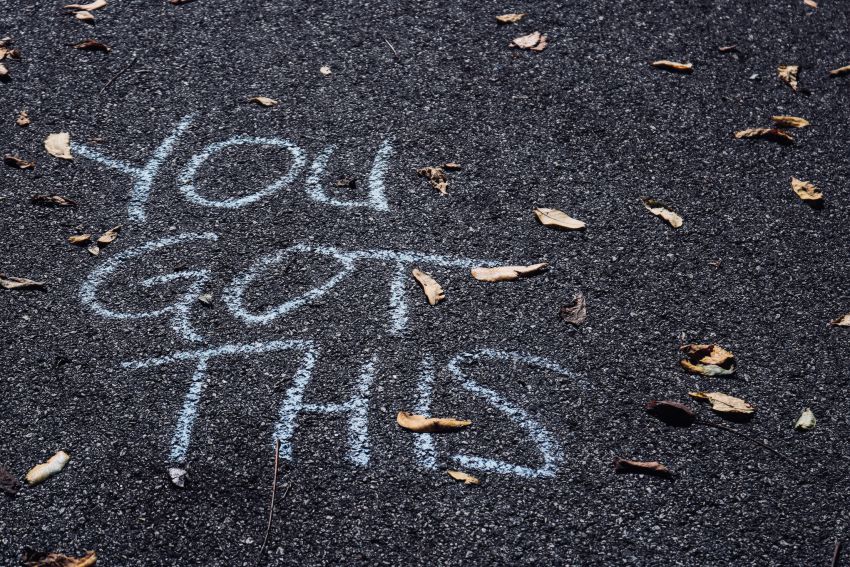 Photo by sydney Rae on Unsplash
Moving forward and navigating anxiety
"You can't stop the waves. You can learn to surf."
Jon Kabat-Zinn
For those wanting to check out on the movie, here's the link: https://angstmovie.com/
There is no quick fix for anxiety. It takes time, patience, commitment and greater compassion with self and others. It takes love.
Cristina Rodenbeck
Manipura Wellness Practice
Kirtan for All
Kirtan WhatsApp Group with Monthly Events and Playlists
We have been growing beautifully and organically and have created a WhatsApp group for our community. The objective of this group is to share Kirtan and related events, Spotify playlists, and our passion for healing.
If you wish to join the group, please WhatsApp me on: 9126.3747
Want to know more about Kirtan? Visit www.manipurawellness.com/kirtan/
Meditation with Kirtan at IMI Central
6.15-7.15pm, 26 Nov
In this unique blend of Kirtan –  the usage of powerful yet gentle mantras – techniques, and guidance, Cristina aims to help you to develop a simple mindfulness or meditation practice.
Fee: Free
To secure your seat book now by calling 2523.7121 or email: events@imi.com.hk