Fight or embrace change: it's your choice
It's that time of year again – the time when major family shifts typically take place.
Relocation, redundancy, retirement, a new job, a new boss, changing schools, puberty, menopause, or the break of a relationship all pose huge transitions in our lives as we change from one state or condition to another.
Even when – deep in our hearts and minds – we know the change we're experiencing is positive, resistance, fear, uncertainty and feelings of vulnerability can wreak havoc with our emotional, mental and physical states.
What is it about how our brains are wired that resists change so tenaciously? Why do we fight even what we know to be in our own vital interests?
Why transition is difficult
We are creatures of habit – we thrive on routines and knowing what's next. We are wired to prefer certainty over uncertainty.
Our brain is programmed to pick up threat and change – under uncertainty it goes negative in order to call and prepare the body for protection.
Change takes energy, time, adaptation and emotional agility – in our current hectic days we usually want to save time, energy and nurture.
What makes change easier
Mindset – letting go of the old and embracing the new with a positive mindset is key. Our thoughts drive our view of the world. Acknowledging change, reflecting on negative ingrained beliefs and reframing with a positive mindset creates optimism and openness to let go of the old and welcome the new.
Supporting change – dealing with emotions, thoughts of doubts and grief of letting go call for support. Coaches, mentors, counselors, friends and even new neighbours can help us process and find the strength we need.
Managing change with Bach Flower Remedies – change calls for grounding, optimism, protection and a sense of constancy. Change in life calls for Walnut!
Walnut – external factors can influence us, can take us off our path and create a sense of being swayed by life and too vulnerable. Walnut can help us to feel grounded, and create healthy boundaries to remain protected from the impact of what's coming our way.
Victim or Creator
At times we may feel we're a victim of life events – thoughts of 'why me?' 'why now?' are a constant so we become reactive to what is happening to be able to take action. We slide into the victim shoes.
Becoming proactive and creating a life we want is exercising choice. Making an appointment with a friend, coach or counselor because you know something stressful is coming up and you want to make it work well for you means taking the bull by the horns and becoming a creator.
"The best way to predict the future is to create it"
Peter Drucker
Cristina Rodenbeck
Manipura Wellness Practice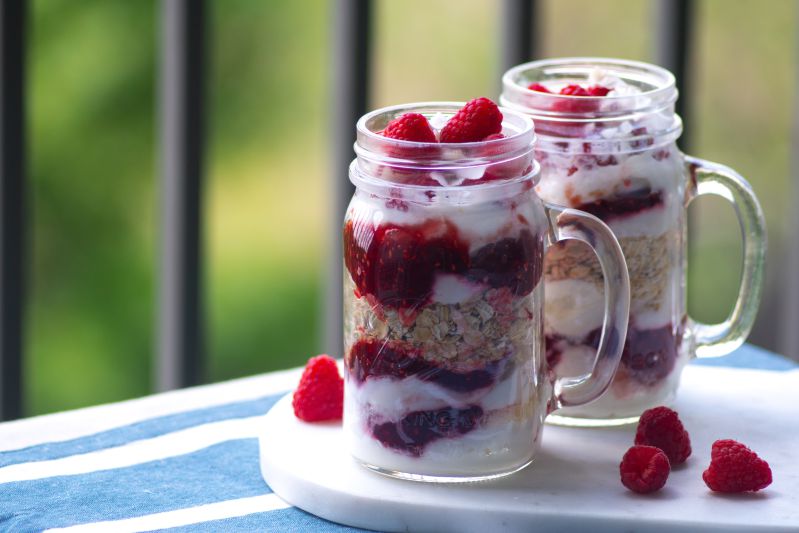 Photo by Irina Grigoraş on Unsplash
Recipe of the month
Change calls for energy, good nutrition and good health, so let's start our day with a breakfast brimming with wholesome energy!
Here's an adapted Bircher Muesli recipe inspired by Swiss physician Maximilian Bircher-Benner's original Bircher Muesli recipe back in the 1900's and My New Roots Blog.
It's easy, delicious and can set you up for your day!
BIRCHER MUESLI WITH STRAWBERRY SAUCE
Serves 1
Ingredients:
2/3 cup of oats
1½ cup milk alternative (nut milk or hemp) or water
½ tsp of freshly squeezed lemon juice
2 tbsp chia seeds
½ Granny Smith apple grated (optional with skin)
1 tbsp chopped walnuts
Spiced Organic Strawberry Sauce
Makes 6 servings
Ingredients:
1kg organic strawberries washed and cut in halves
zest of ½ organic orange
1/2 vanilla bean, scraped or 1tsp. of vanilla extract
2 cardamom pods
1 star anise
1 black peppercorn (optional)
1 teeny pinch sea salt
1/4 tsp. ground ginger
1/4 tsp. ground cinnamon
1 tbsp. raw honey
Directions for Bircher Muesli:
Bircher muesli needs to be prepared the night before, to ensure the oats become soft and juicy.
Fold all ingredients together in a jar or bowl. When adding the milk avoid reaching the top of the oats and stir it all together. If it seems a little dry, add some more milk, but make sure the oats are not completely swamped. The oats and chia seeds will soak up a lot of the liquid overnight. Cover and leave overnight in the fridge.
Directions for Strawberry sauce:
Place the strawberries in a large jar or container. Add all other spices and ingredients and using a large spoon, smash the berries extracting their juices, but leaving some of them whole. Be sure to crush the whole spices too (you may want to use a mortar and pestle before placing them in the jar).
Cover with an airtight lid and place in the fridge to marinate (at least an hour).
And when morning comes…
In the morning, remove muesli from the fridge and let stand at room temperature for 10 minutes if desired. Layer in more milk, and the Spiced Strawberry Sauce with added fresh fruit. Enjoy your breakfast and day ahead!
Source:
https://delishably.com/breakfast/Bircher-muesli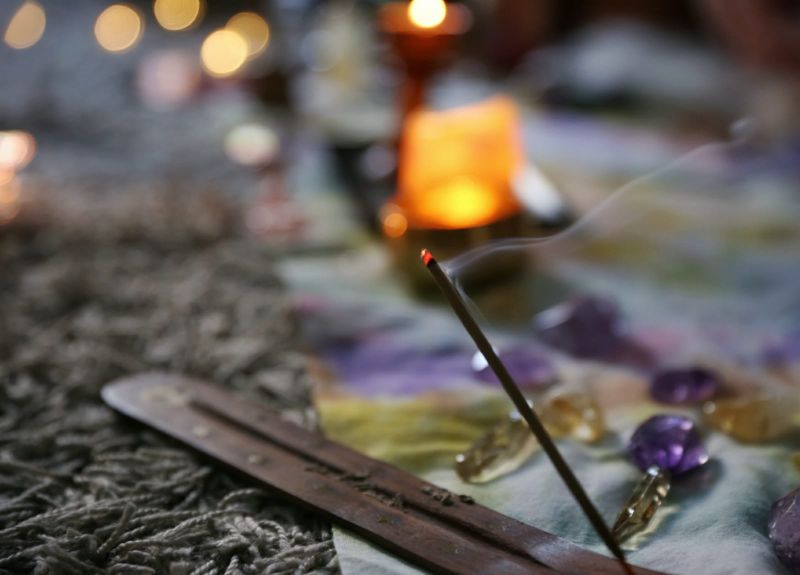 Photo by Fannie Wong Man Lai, Hong Kong
Kirtan for All
Kirtan WhatsApp Group with Monthly Events and Playlists
We have been growing beautifully and organically and have created a WhatsApp group for our community. The objective of this group is to share Kirtan and related events, Spotify playlists, and our passion for healing.
If you wish to join the group, please WhatsApp me on 9126.3747
Want to know more about Kirtan? Visit www. manipurawellness.com/kirtan/
Meditation with Kirtan at IMI Central
6.15-7.15pm, 17 Sept, 8 Oct, 26 Nov
In this unique blend of Kirtan, the usage of powerful yet gentle mantras, techniques and guidance Cristina aims to help you to develop a simple mindfulness or meditation practice.
Fee: Free
To secure your seat book now by calling 2523.7121 or email: events@imi.com.hk
http://www.imi.com.hk/monday-mindfulness-beginners.html
Meditation with Kirtan at NEW Enhale Meditation Studio
6.30-7.30pm, 23 Oct
Enhale Family welcomes Kirtan at their new Meditation Studio in the
heart of Central. Enhale is here to bring out the best of you.  Feel great being your best self.
Fee: Free launch session
To secure your seat book now by WhatsApp 9385 8389 or
email: chill@enhalems.com
Kirtan at Kids Empowerment DayFest
9:30-5:30pm, 6 Oct, Platform Coworking
This is a wonderful day of fun, creativity, connection, wellbeing, expression, healthy living, and freedom to simply be for girls and boys 8-12yrs.
Kirtan joins so we chant for inner peace.
Registration: Michelle@purepotentialworldwide.com
Event link: https://www.facebook.com/events/312147632891899/
Kirtan at Women's Empowerment DayFest
9:30-5:30pm, 10 Nov, Platform Coworking
A wonderful day of nurturing and connecting to self as we journey together to rise into the empowered feminine with Michelle Harris.
Kirtan joins so we express our truth and chant for inner peace.
Registration: Michelle@purepotentialworldwide.com
Event link: www.facebook.com/events/515401068873804/
Kirtan Home Session
6.00-7.00pm, 14 Nov
We are blessed to be invited by chanter Cats to host our monthly Kirtan session at her home in Mid-Levels. As our voices unite, we help our body soothe and release emotions through the powerful and healing sounds produced by ancient sacred mantras.
Fee: Free, just bring your vegetarian potluck to share
Number of chanters: 12 maximum
To secure your seat book now by WhatsApp 9126.3747 or
email: cristina@manipurawellness.com